Redan High School
Classes of 1979 - 1985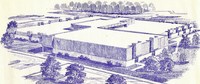 In Memory
Stephanie Lyn Thompson - Class Of 1985
Stephanie Lyn Thompson (Stevie Lyn), 46 of Panama City Beach, FL passed away at her home on March 11, 2014.

She was born on April 14, 1967 in Greenville, NC.

Stevie is survived by her mother, Nancy Carrol Holley of Kennesaw, GA and her father, Jerry Morris Thompson (Karen) of St. George Island, FL; a sister, Holli Lea Thompson of Dallas, GA; her maternal grandparents, Henry and Bettie Holley of Marietta, GA; an aunt, Debbie Holley of Marietta, GA; an uncle, Hank Holley (Barbara) of Prunedale, CA; two nephews, Alexander Lane (Lyndsie) of Hiram, GA and Mathew Lane of Dallas, GA; a great niece, Alexis Callie Lane of Hiram, GA; two great aunts, Donna Rubin Squire (Jim) of Sandy Springs, GA and Mary Fowler Ward of Raleigh, NC; a step sister, Jennifer Moore Heusing (Jeff) of Alpharetta, GA and numerous cousins and friends.

She was predeceased by her paternal grandparents, Morris and Marjorie Thompson of Goldsboro, NC and by her great niece, Hayley Grace Lane of Hiram, GA.

Stevie was a 1985 graduate of Redan High School in Stone Mountain and graduated summa cum laude with an Associate of Science from Darton College in Albany, GA. Stevie moved to Florida in 2009 to be close to her Grandmother, Mamie. She had a lot of compassion for the elderly and spent many hours visiting the Mathison Retirement Center in Panama City bringing her beloved walker hound, Winston, for pet therapy. Stevie was an avid animal lover and would have rescued every stray animal in the world if she could. She spent many years volunteering at different rescue facilities in Georgia and Florida. Stevie had a passion for NASCAR and enjoyed watching the races each week. She also had a love for photography and took many pictures of families and their animals as well scenic photos of the Florida landscape. Stevie never met a stranger and loved people, but her greatest love was her love for her Lord, Jesus Christ.

A Praise and Celebration of Life Service will be held at 11:00 am on Saturday, March 22, 2014 in the Chapel of Johnson Ferry Baptist Church located at 955 Johnson Ferry Road, Marietta, GA 30068. A reception will follow in the Magnolia room.

On April 12, 2014 a Celebration of Life will be held in Panama City Beach, FL at sunset on the beach adjacent to Pineapple Villas with a lantern lighting and release.