Redan High School
Classes of 1979 - 1985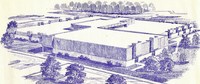 In Memory
Jeffrey Shedd - Class Of 1982
Jeffrey Alan Shedd, 43, of Monticello, died Friday, Dec. 7, 2007 in DeKalb County after an accident at work.

Mr. Shedd was born in Stone Mountain to the late Billy Ray Shedd and Mary Lois Burnette Shedd. He moved to Jasper County six years ago after living in Conyers for a number of years. He worked as a refrigeration/air conditioning technician for Accu-Air in Conyers.

Survivors include his wife, Lenora Suzanne New Shedd of Monticello; son and daughter-in-law, Carl and Ashley Lung of Covington; daughter and son-in-law, Angela and Craig Johnson of Monticello; grandchildren, Lacey Lung and Peyton Lung; and brother, Kevin Shedd of Atlanta.

A graveside service was held Tuesday, Dec. 11, at Williams Payne Cemetery. Dr. John Brown officiated.

Pallbearers were Tim Ingram, David Glazier, David Parnell, Barry Wyatt, Jim Breckenmeyer, and Ricky Suttles.