Redan High School
Classes of 1979 - 1985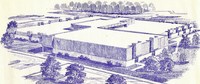 In Memory
Michael Larry Hollis - Class Of 1979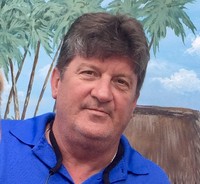 Michael Larry Hollis, of Eatonton, GA, died on Tuesday, April 24, 2018, at the age of 56 at St. Mary's Good Samaritan Hospital in Greensboro, GA. Born on October 25, 1961 in Atlanta, GA, he was the son of Kathleen Nation Hollis of Eatonton, GA and the late Larry Bennie Hollis. Mike graduated from Redan High School in Stone Mountain, GA in the charter class of 1979 where he played varsity soccer. In 2008 he moved from Conyers to Lake Oconee in Putnam County. At the time of his death he was working in construction with Scott Deering at Liberty Builders. Mike had a wonderful personality, never met a stranger and had a great sense of humor. Over the years he enjoyed hunting, fishing, golfing and playing pool and laughing with his friends. Singing karaoke was one of his favorite things to do. He was a genuinely kind person who loved his mother, sister, daughter, grandchildren, nephews and friends.
Besides his mother, Kathy Hollis of Eatonton, GA, he is survived by a sister, Jennifer Hollis Hardeman and husband Jerry Hardeman, Jr.; daughter, Hayley Hollis Anglin and husband Robert Anglin of Franklin, NC; three grandchildren, Irelyn, Ivy and Isabella; nephews, John Clay and Mitch Wofford; a number of other relatives and many, many friends.
Memorial Services will be held Sunday, May 6, 2018 at 2:00 p.m. at Lake Oconee Community Church, 1001 Village Park Drive, #107, Greensboro, GA 30642 with Dr. David Key officiating. The family will have a Celebration of Life following the service at the home of Jennifer and Jerry Hardeman, Jr. McCommons Funeral Home, 109 W. Broad St., Greensboro, GA, (706) 453-2626, is in charge of arrangements.